Die 10 besten Handtaschenhersteller der Welt
Perusing a myriad of wholesale handbag manufacturers is made easier with online exploration. Herein, we present an array of handbag creators from the USA, China, Italy, India, and Vietnam, sourced from wholesale platforms and customary Google searches. Navigate through the below sections based on your requirements. Let's look into our top picks
1.BagManufacturer.net
Based in Guangzhou, China, TascheHersteller operates a leather bag factory that churns out a variety of items including handbags, purses, and wallets. They likewise offer canvas and nylon bags. Their major markets span North America, Australia, and Europe.
BagManufacturer extends OEM & ODM services, allowing customization of brand, logo, style design, and so on. Furthermore, the MOQ for their products is set at 100 pcs.
Founded in: 2003
Based in: Guangzhou, China
Business Type: Herstellung
Wichtige Produkte
2. Luisway
Luisway, a highly reputable company, is strategically stationed in the global financial hub of Shanghai. The company firmly establishes its footprint in the global bag manufacturing industry, with a particular focus on handbags. Their unique designs, exceptional attention to detail, and commitment to quality draw a significant audience both domestically and internationally.
Luisway undoubtedly stands out in its exports, with a significant portion of its production reaching markets in the USA, Europe, and Japan. This wide network of exports underscores the company's global reach and market acceptance. 
Luisway's commitment to quality is further reinforced by its ISO9001 certification, which serves as a testament to their adherence to internationally recognized quality management standards. This certification also undoubtedly boosts its reputation, ensuring clients of the high standards maintained throughout the manufacturing process.
3. SLBAG
Nestled in Guangzhou, China, SLBAG has carved out a niche for itself in the bag manufacturing industry. The company produces a wide variety of bags, incorporating a range that includes women's purses, wallets, and handbags. With an emphasis on creating diverse selection, it caters to a broad customer base with varied tastes and preferences in fashion.
Furthermore, SLBAG provides a unique opportunity for customers by offering customization services. Customers can opt to include personalized logos or entirely new designs on their selected products, allowing a high degree of personal expression and brand representation.
The minimum order quantity (MOQ) for custom bags is set at 500 pieces, offering businesses the opportunity to order in bulk. For those interested in their high-quality leather handbags, the MOQ is even lower, standing at just 100 pieces. This flexible MOQ structure allows SLBAG to cater to both small and large businesses effectively.
4. Bellini
Based in Florence, Italy, Bellini serves as a leather handbag manufacturer. Note, there's no minimum quantity for stock handbags that aren't branded or carry the Bellini brand. However, for manufacturing orders, the requirement is 10pcs per style per color, with a total of 50 pcs.
Additionally, their price range stretches from Euro 25 to 75 determined by size, type of leather, design complexity, and so forth. They also cater to making private label handbags or customer designs.
5. Florence Leather Market
Florence Leather Market centers their production on leather bags, including handbags, backpacks, purses, shoulder bags, etc. They have services tailored for personal use, wholesale, and dropshipping businesses.
They have set $410 as the minimum order price for resellers. For private label handbags, a MOQ of at least 5 pieces per color, totaling $410 is required, subject to variability based on different customization services. If a new leather bag design is in mind, the MOQ is set at 100 pieces, with at least 10 pieces per color.
6. Niccoli Bags
Situated in the heart of Florence, Niccoli Bags is a recognized manufacturer in the bag industry, renowned for their superior craftsmanship and attention to detail. The company majorly specializes in the production of women's bags, wallets, travel bags, and an array of smaller leather goods. These offerings reflect the company's commitment to providing diversity and quality in its product range.
In addition to their product manufacturing, Niccoli Bags expands its services by offering OEM capabilities, enabling brands to produce under their own name. With a relatively low minimum order quantity (MOQ) of just 100 pieces, they cater to various businesses sizes, including startups and smaller enterprises.
To ensure customer satisfaction and quality verification, they also provide the option for sample orders. Known for their efficiency, Niccoli Bags maintains a lead time of 3-4 weeks, ensuring customers receive their products in a timely manner.
7. Fior di Loto
Fior di Loto, a notable Italian wholesale site specializing in leather products, is strategically based in the picturesque city of Firenze, Italy. The company prides itself on a vast array of merchandise, with their main offerings being distinct styles of leather handbags and wallets. A distinct blend of traditional Italian craftsmanship and modern design aesthetic characterizes their product line, appealing to a wide variety of tastes.
One of the striking aspects of Fior di Loto's business model is their exceptionally low minimum order quantity. Customers can order as few as 2 pieces per color, making their products accessible to both small businesses and individual customers.
Adding to their customer-centric approach, the company presents the opportunity for customization by offering services to incorporate client-specific logos onto their products. However, it's worth noting that complete details on pricing and additional specifications require user login, ensuring a layer of exclusivity and security around their product information.
8. Senda Vietnam
Senda Vietnam, prominently located in Nam Dinh Province, is a prestigious bag producer in the industry with a considerable track-record of delivering quality products. Marking their strong presence overseas, they also operate a manufacturing facility in Guangzhou, China. The company stands out with their specialty in crafting customized tote handbags and backpacks, serving diverse client needs.
In terms of order specifics, Senda Vietnam operates on a minimum order quantity (MOQ) that ranges between 5000-10000 units for their handbags. This wide range can accommodate different sizes of clients, from smaller enterprises to large-scale businesses.
While the lead time for delivery extends 45-60 days, the company ensures all their products, upon delivery, meet their strict standards of quality. To further accommodate customers' needs, Senda Vietnam offers OEM/ODM services, ready to meet distinct design and branding requirements for each client.
9. Minh Ha Limited Company
Residing in the vibrant city of Hanoi, Minh Ha Limited Company dedicates itself to the art of crafting cotton tote handbags and drawstring backpacks. The company's products embody a unique blend of style and functionality, appealing to a broad demographic that values both form and utility in their choice of bags.
With a minimum order quantity (MOQ) that rests at 1000 items per color per style, Minh Ha efficiently caters to clients requiring large quantities and consistent quality. A unique aspect of their service is the provision of free spot samples, giving customers a tangible sense of their product quality and design. However, it's notable that freight charges apply for these samples.
The company demonstrates its versatility by also offering design services, giving clients the option to manifest their creative vision into their bag choices. From intricate to minimalist designs, Minh Ha is equipped to make any customer's design concept a reality.
10. Ecobags
Ecobags operates from two factories in Vietnam, specializing in canvas handbags and backpacks. Their main market includes Europe, USA, Japan, Korea, etc.
MOQ varies as per the type, usually between 100-500 products. They offer customization for design, color, and printing.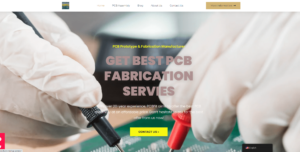 Blog   PCBPit Review: Let's Talk About Its PCB Assembly Service   In the dynamic world of electronics, the heart that keeps our devices beating