Top 10 Hersteller kundenspezifischer Taschen
Searching for a reliable bag producer to customize your dream bags? Look no further!
Be it for casual shopping outings or grand events, bags are an integral accessory. Trendy tote bags elevate your elegance. This article recommends some worthy bag producers alongside details about their operations, to assist you in finding your ideal match.
Global Handbag Market Projection & Analysis for 2023
The universal bag industry is set to reach USD 38.5 billion by the end of 2022. Looking ahead, the market is projected to reach USD 54.8 billion by 2028, growing at a compound annual growth rate (CAGR) of 6.2% between 2023 and 2028.
Factors fueling the growth of the bag sector include a burgeoning fashion accessory industry, an increasing working population, and swift global urbanization. 
What does this data imply?
The imminent five years will see the bag market grow and demand surge

We can look forward to a broader variety of bag styles

There's no time like the present to choose the right producer to secure a competitive edge
Listing Top 10 Bag Makers and Distributors Across the Globe
Let's take a peek at the top contenders in bag manufacturing:
Company Details
BagManufacturer.net, a distinguished custom bag manufacturer in China, serves a global client base with customized bags offering diverse specifications. If you're in search of a reliable partner for bag production, BagManufacturer arises as a matchless choice.
Founded in: 2003
Based in: Guangzhou, China
Business Type: Herstellung
Wichtige Produkte
2. Cut and Stitch Ltd
Company Details
Cut and Stitch, a creator and distributor of bags and ancillary products, offers a vast collection of bags including totes, messenger bags, backpacks, shoulder bags, and clutches.
Committed to responsible and ethical production, Cut and Stitch vows to employ eco-friendly substances such as recycled leather and canvas, and partners with ethical factories to guarantee morally made products.
Founded in: 2016
Based in: New York, USA
Business Type: Herstellung
Wichtige Produkte
Geldbörsen 

Shoulder Bags

Messenger Bags

Rucksäcke

Clutches
3. Luxury leather Italy Ltd
Company Details
Luxury Leather Italy Ltd, an Italian bag business, excels in crafting superior men's and women's bags and designing private-label bags for wholesalers, luxury outlets, businesses, and start-ups.
Their team is always ready to customize your products, from branding to leather or hardware choices.
Founded in: 1979
Based in: Italy
Business Type: Herstellung
Wichtige Produkte
Bags

Leather Wallets

Fashion Accessories
4. SLBAG Ltd
Company Details
SLBAG, a Chinese bag producer and distributor, provides a wide selection of bags, focusing heavily on customizations according to client-specific requirements. The company employs expert designers, adept technicians, and seasoned managers to guarantee meticulously fashioned, high-quality products.
Founded in: 2007
Based in: Guangzhou, China
Business Type: Herstellung
Wichtige Produkte
Geldbörsen

Rucksäcke

Leder-Taschen

Tech Cases

Segeltuch-Taschen

Cosmetic Bags
5. GFG Bag Manufacturer Inc
Company Details
With over 15 years of industry experience, GFG Bag Manufacturer excels in turning your bag designs into tangible realities!
Their specialization extends to diverse bag types like regular bags, men's bags, work bags, cosmetic bags, wine carriers, OEM bags, ammunition pouches, tactical scope bags, and backpacks. They also produce wallets, customized bags with logos, small leather goods and related promotional items while utilizing an assortment of materials such as leather.
Founded in: 2008
Based in: Tennessee, USA
Business Type: Herstellung
Wichtige Produkte
Geldbörsen

Men's Bags

Work Bags

Cosmetic Bags

Wine Carriers

Rucksäcke
6. J.D. Handbag Factory
Company Details
J.D. Handbag Factory, a leading Chinese bag producer, specializes in the creation of trendy bag styles with unparalleled quality and customer services. They possess an adaptable management and development team proficient in providing individualized services for different brand bags.
Founded in: 2003
Based in: Shandong, China
Business Type: Herstellung
Wichtige Produkte
Handheld Bags

Shoulder Bags

Crossbody Bags

Hip Bags

Rucksäcke

Sports & Utility Bags

Eco-friendly Leather Bag
7. Ism Italia Srl
Company Details
ISM, an authentic Italian luxury bag manufacturer, concentrates on high-level bag production. ISM extends package services to bag and shoe companies, global brands, independent designers, and fashion start-ups, covering design, prototyping, and production.
Founded in:
Based in: Fermo (FM), Italy
Business Type: Herstellung
Wichtige Produkte
8. Softline Brand Partners Ltd
Company Details
Since 2012, Softline Brand Partners has been an all-inclusive contract producer of leather goods (bags, belts, small leather goods, wrist watch straps and components), accessories, home goods, and industrial parts.
They offer a range of services from bag product designing, raw material procurement, production, Quality Assurance/Quality Control, production management to shipping and logistics.
Founded in: 2012
Based in: Minneapolis, USA
Business Type: Herstellung
Wichtige Produkte
Geldbörsen

Nylon Bags

Segeltuch-Taschen

Leder-Taschen
9. Loipell Ltd
Company Details
Loipell, a well-recognized Italian bag manufacturer, offers all-inclusive services and guides you through every stage of production, backed by over 40 years of manufacturing experience.
Today, Loipell serves prestigious luxury brands, as they manage the entire production process in-house, thereby ensuring the highest quality standards.
Founded in: 1993
Based in: Italy
Business Type: Herstellung
Wichtige Produkte
10. Komely Enterprises Limited
Company Details
Komely Enterprises Limited, a highly reputed bag factory in China, was founded in 1980. They specialize in designing, customizing, and manufacturing leather bags and wallets.
Their services include assembly line operations such as custom samples, bag development, manufacture, and production. They are one of China's premier factories collaborating with elite brands in the USA and Europe.
Founded in: 1980
Based in: Guangdong, China
Business Type: Herstellung
Wichtige Produkte
Geldbörsen

Rucksäcke

Woven Bags

Test Bags
Schlussfolgerung
The journey to finding the right bag manufacturer can appear daunting. Indeed, choosing an ideal partner from a myriad of skilled options can be quite a task. However, with the correct knowledge, this task simplifies significantly. 
From BagManufacturer.net with its extensive array of personalized bags to Komely Enterprises Limited's provision of assembly line services, each manufacturer contributes their unique features to the business. Whether you're a nascent setup seeking a private-label bag or a seasoned brand in search of a trusted production companion, there is a host of potential matches available to you.
Considering the growth potential in the bag market, expected to skyrocket to USD 54.8 billion by 2028, there has never been a more favorable time to align with a leading bag manufacturer. It's the perfect opportunity to seize the expanding market wave and build the foundation for tremendous success ahead.
Remember that the ideal manufacturer is one that syncs with your goals, comprehends your target audience, and can mirror your design philosophy in a production setting. Choose judiciously—your perfect handbag manufacturing partner is waiting!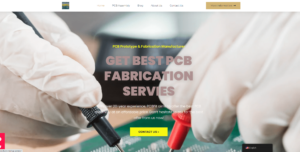 Blog   PCBPit Review: Let's Talk About Its PCB Assembly Service   In the dynamic world of electronics, the heart that keeps our devices beating