¿Cómo encontrar un fabricante de bolsas a medida fiable?
In the current global market, identifying the ideal bag manufacturer can strongly influence the quality of your products, maintain competitiveness, and secure your business's growth. The choice to collaborate with a bag manufacturer is critical – it could be the jumping-off point for your brand's ascent or a moment of difficulty. This article delves into the vital steps needed to locate the best bag manufacturer for your company.
Step 1: Clarify Your Needs
Before embarking on your search, comprehending your requirements and expectations is crucial. Ponder over these questions:
Which bag styles are you interested in creating? (e.g.,

tote bags

,

mochilas

,

cooler bags

etc.)

What materials do you intend to employ?

What design elements and functionality features do you favour?

What's the number of bags to produce and your preferred lead time?

What's your budget and projected cost per unit?
Understanding these factors will streamline your discovery of suitable manufacturers.
Step 2: Initiate Basic Research
Begin the search process by compiling a list of prospective bag manufacturers. Utilize the following resources:
Online platforms like Alibaba, Global Sources, and Thomasnet

Google search with relevant key phrases such as "Bag manufacturer China" or "Cambodia bag factory"

Trade exhibitions and shows specific to the industry

Association listings and industry directories

Referrals from industry colleagues and professional connections
Step 3: Assess Shortlisted Manufacturers
With a reduced list of potential bag manufacturers to navigate, examine them based on vital indicators:
Skill and Experience: Seek manufacturers with a commendable history in producing comparable bags or collaborating with brands in your sector.

Capacity and Delivery Time: Ensure the manufacturer can accommodate your order size and meet the necessary timeframe.

Quality and Materials: Browse their websites for an impression of their past work – it illustrates their craft quality and indicates the materials they utilize.

Certifications: Choose manufacturers with social compliance certifications like WRAP, SMETA or SA8000; quality certifications such as

ISO9001

.

Pricing and Terms: Gather quotes from the potential manufacturers and compare them to find the best financial fit.
Step 4: Engage Manufacturers and Request Testimonials
Connect with your top candidates and discuss your project needs thoroughly. Seek referrals from their past clients for an exclusive perspective on the manufacturer's quality, communication skills, and dedication.
Ask manufacturers for validation of their certifications like WRAP, SMETA, or ISO9001. Before sharing confidential materials, request a non-disclosure agreement (NDA). Swift and cooperative responses from manufacturers suggest reliability.
Step 5: Request Prototypes
Most bag manufacturers will gladly create bag prototypes according to your design specifics. It's important to personally evaluate such samples to judge the quality and accuracy before placing an order. Striving for a superior product, multiple rounds of sample modifications and improvements are a common process. While there might be charges for prototype development, this is a critical step. During this phase, understanding the manufacturer better will help you decide your future business partnership.
Step 6: If Feasible, Tour the Manufacturing Plant
After refining your list to a handful of manufacturers, considering a visit to their facilities, if possible. This visit can enlighten you about the manufacturer's production process, work atmosphere, and overall capability.
Step 7: Negotiate and Forge a Long-standing Relationship
Having done your research and factory visits, choose a bag manufacturer that satisfies your quality, budget, and production preferences. Remember, forging a long-standing relationship can yield better prices, improved product quality, and possibly an enhanced relationship over time.
Choosing the right bag manufacturer can seem daunting, but this process can be made simpler by adhering to these steps. Selecting the right manufacturer for your business's requirements and expectations— and viewing this partnership as an investment in future success— can lead to long-lasting satisfaction with the relationship.
Conclusión
Finding the right bag manufacturer requires diligent research, careful analysis, and precise communication. By clarifying your requirements, initiating a detailed research process, and assessing the manufacturers methodically, you'll be in a better position to choose a reliable partner for your bag production needs.
Acquiring prototypes, assessing testimonials, touring facilities, and engaging in negotiations enable you to gain a holistic view of the manufacturer's capacity and reliability. Also, seeing this relationship as a long-term partnership rather than a single transaction can result in enhanced cooperation and mutual growth.
The journey to finding the perfect bag manufacturer may seem strenuous, but following the seven steps outlined in this article should greatly simplify the process. By making an informed choice, you will ensure that the bag manufacturer you decide to work with aligns with your operational, financial, and quality-oriented goals, thereby significantly impacting your brand's ascent in the market.
Remember that this process is more than just finding a manufacturer—it's about investing in your brand's future success and laying a solid foundation for a lasting business partnership that will continue to enrich and strengthen your company's prospects. The benefits of finding a reliable bag manufacturer far outweigh the challenges and effort involved in the search process. In the end, your brand's reputation, competitiveness, and growth are all tied to the quality and reliability of your chosen bag manufacturer.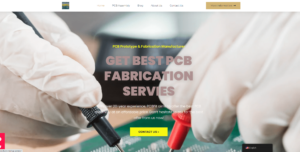 Blog   PCBPit Review: Let's Talk About Its PCB Assembly Service   In the dynamic world of electronics, the heart that keeps our devices beating
Póngase en contacto con nosotros