中国のバッグ卸売市場ベスト5 2023年
Establishing a successful foothold in the bag industry requires more than just expertise in leather production or the latest material technologies. It calls for an intimate understanding of shifting fashion trends, a keen eye for consumer preferences, and a skillful craft for design that tells a story. Moreover, one such crucial component that influences the pathway of your success in this vibrant industry is identifying and securing relationships with reliable suppliers. In an industry that's intensely competitive and fast-paced, prudent supplier selection could greatly streamline your business operations by skillfully managing procurement, sales, and inventory.
As an entrepreneur or business leader, if you're earnest about venturing into or expanding your bag business, this piece serves as a comprehensive guide. We delve into China—the global manufacturing linchpin, offering key insights about the country's top five bag wholesale markets. Here, you would glean valuable information about their history, current standing in the global marketplace, and the range of products they cater to. You can also turn to BagManufacturer for help if you prefer a custom choice.
Guihuagang, Guangzhou: The Global Leader
On the topmost rung of China—and arguably, the world's—leather goods markets, rests Guihuagang in Guangzhou. This bustling market is recognized for its vast production volume, churning out over 1.5 million pieces of leather goods daily. These products command the attention of both niche businesses and larger distributors worldwide, testament to their quality and follow-through on fashion-forward trends.
The seeds for this industry were sown back in the 1980s, when over a thousand foreign companies set up shop in Guangdong's coastal zones. These companies employed between 500 to 1,000 people each and served as the cradle for the future technical artisans of China's booming leather industry. By the 1990s, these skilled talents had facilitated the rise of China's national leather market, minting several business moguls in the process.
The entrepreneurial landscape was further catalyzed by the world-renowned 1992 Southern Tour speech. This ignited a new wave of enthusiasm for entrepreneurship across the country, opening avenues for these skilled workforce to demonstrate their prominence. A newfound surge in leather goods wholesale businesses of varied sizes was observed in regions within and beyond Guangzhou—such as Shenzhen, Zhongshan, and Dongguan—deepening the nation's foothold in the leather industry. From third-party leather processing and hardware manufacturing to the trend of statement handbag decoration, these new ventures mushroomed and thrived.
Emerging from this transformative period, Guangzhou's Guihuagang Leather Wholesale Market found its footing. Incredibly, in only five years (1992-1997), this market attracted an impressive 5,000 leather wholesale businesses. This led to the subsequent establishment of around 6,000 leather goods factories in Guangzhou's Baiyun and Huadu Districts. As a result, the area nurtured an employment base of over 1.4 million people in Guangdong's leather goods industry, contributing significantly to the region's economic prosperity.
Baigou, Hebei: A Cost-effective Haven for Quality
Baigou, nestled in Hebei, prides itself as being the largest leather goods and small commodities wholesale market in Northern China. Furthermore, it is recognized as one of the earliest and most significant professional luggage manufacturing bases across the country. Today, Baigou hosts an impressive line up of over 5,000 brands, presenting an array of offerings that boast an impeccable balance between cost-effectivity and top-notch quality.
Back in 1971, Gaoqiao Village took the initiative to start producing artificial leather handbags, among different items. What ensued was a rapid expansion of factories in neighboring townships, signaling the foundation of a thriving leather goods market.
Between 1979 and 1984, Baigou witnessed the rise of over 800 leather goods factories, providing employment to almost 70,000 salespeople and workers. On particularly productive days, the market's output peaked at a daily production bandwidth of 100,000 bags. With such mass production, Baigou charmed customers and clients from both domestic and international markets—spanning countries like Russia, France, Yugoslavia, and others.
Yiwu, Zhejiang: The Eastern Promise
Yiwu, in Zhejiang, etches its reputation as the biggest wholesale market in Eastern China. The leather goods market in Yiwu houses thousands of brands, providing a broad spectrum of high, medium, and low-grade items. What's noteworthy is that about 90% of these products trace their origins back to Guangdong.
Apart from being a major manufacturing hub of its own, Yiwu felt the tremors of substantial growth following the launch of 14 coastal cities in China. This move in 1986 prompted a surge in small commodity sales, which subsequently encouraged the establishment of multiple leather goods and luggage processing plants, bolstering Yiwu's standing in the industry.
Nantai, Liaoning: Gateway to Premium Luxury
Nantai, a prominent region situated in the heart of Liaoning province, is renowned across the northeastern provinces as it houses the largest leather goods wholesale market. It represents a bustling hub of commercial activity and has established a name for itself in the trade and commerce sectors, particularly in the realm of leather goods. Nantai's vast market is loaded with an impressive range of leather products, making it a beacon for both regional and national traders alike who are in pursuit of quality leather items.
Further cementing its prestige in the sector, Nantai enjoys a competitive edge due to hosting one of the county's largest assemblies of high-end brand leather goods. Its expansive product line of luxury leather items presents a brilliant assortment of top-tier designer goods, positioning it as a powerful player in the leather industry.
This uniqueness has enabled Nantai to carve out a distinct niche for itself and has ascertained this place's legacy as a preferred location for luxury retailers. These retailers are drawn to Nantai, not just for the sheer volume and variety of merchandise, but also for its reputable selection of upmarket brands.
Hehuachi, Chengdu: The Northwestern Powerhouse
Hehuachi, located in the buzzing city of Chengdu, is a major draw for countless visitors as it stands out as the largest luggage distribution center across the entire Northwestern region. Year by year, this popular marketplace continues to command an increasingly impressive footfall, largely thanks to its vast range and quantity of merchandise. Hehuachi's premises shine as a testament to the sheer variety of luggage businesses, meeting the demands of a broad and diverse consumer base looking for quality travel equipment.
Furthermore, what cements Hehuachi's reputable status in the luggage industry and amplifies its fame stems from its ability to cater to the demands for thousands of unique brands, which range from globally renowned designer labels to value-for-money local options.
This ability to provide such a comprehensive selection sets Hehachi apart, as it can satisfy both style-conscious and budget-shopping customers alike. The center's exhaustive category portfolio, including everything from small travel accessories to large, rugged luggage pieces, allows it to attract an even wider range of customers, further bolstering its position as a key hub for luggage distribution.
The Wrap Up: Leveraging China's Prime Leather and Bag Wholesale Markets to Grow Your Bag Business
In the robust and bustling landscape of the bag industry, the essential mantra for any aspiring or seasoned entrepreneur is discovering and teaming up with trustworthy suppliers. Doing so offers businesses a profound edge in managing procurement, conducting profitable sales, and maintaining optimal inventory levels.
China, with its unparalleled prowess in leather manufacturing and its tapestry of globally respected wholesale markets, presents an ocean of lucrative opportunities to businesses across the globe. By gaining a deep understanding of these markets and knowing the details of their infrastructure, scope, and product offerings, bag ventures worldwide can strategize their pathway to leveraging these transformative resources they offer.
Such understanding is not a mere accessory; it is the very fabric that will weave the success story of bag businesses. As a custom bag manufacturer commanding a rich legacy of over 20 years of industry experience, BagManufacturer fully comprehends the pivotal role of reliable supplier networks. It is through this lens that we share this guide, hoping to empower decision-makers like you to make strategic choices that pay dividends for your business's future.
Break the barriers, embrace the Chinese market—an unparalleled resource hub, and let it be the key to unlocking newfound business heights. With China's premier leather and bag wholesale markets at your disposal, the world of bag manufacturing is indeed your oyster!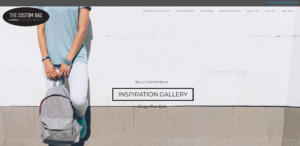 ブログ カスタムバッグカンパニーレビュー:品質とパーソナライゼーションを解き放つ 北米だけでなく、世界各地の多様な地域に根を張るカスタムバッグ社。