ベトナムでバッグメーカーを探すには?オールインクルーシブガイド
Vietnam emerged as a global frontrunner in the manufacture of Bags and related accessories, serving as a central production hub for prominent brands. What is it that draws purse, handbag, luggage, and backpack manufacturers towards Vietnam? The answer lies in its vast pool of expert labor, low costs, and facilitating access to finances. Fueled by escalating demands, the exports of Bags, Luggage, and Purses from Vietnam continue to surge.
Global heavyweight backpack manufacturers like Fjallraven, North Face, and Patagonia have set up production units in Vietnam. This guide delves into the growth of the bag industry in Vietnam, assessing factory capabilities/needs, sourcing of backpack products, and providing a catalog of local suppliers.
With an industry worth $218M/year, the production of bags and accessories in Vietnam is setting new benchmarks according to Statista. Projects forecast a 6.5% annual growth of the Vietnamese bag and accessory sector, totaling to nearly $300M/year by 2024.
This guide compiles crucial details for those interested in manufacturing bags/backpacks in Vietnam. Vietnam offers an ideal location for the manufacturing of bags, purses, backpacks, accessories, luggage bags, and more. 
China Vs. Vietnam For Bag Manufacturing
While "Made In China" tags are prominent on backpacks worldwide, the major backpack manufacturers are situated in southern China, near the Vietnamese border. Although China leads in global backpack production, Vietnam is gaining swiftly. Vietnam is marking its territory as a hub for manufacturing high-quality backpacks, with renowned brands like Fjallraven splitting their production between China and Vietnam.
Manufacturing Bags In Vietnam: The Ideal Candidates
Small and medium-scale enterprises struggling with sourcing bags from China find Vietnam an advantageous production location. Chinese factories typically focus on bulk orders, often pressuring the buyer to enhance their order volume. For start-ups that intend to manufacture bags in limited quantities, Vietnam could be the preferred choice.
Vietnam gives equal priority to all orders ensuring timely product delivery. Starting a fashion brand in Vietnam is currently more straightforward, attracting several influential brands in fashion and accessories worldwide.
With Adidas and Nike primarily shifting their footwear production to Vietnam from China, the labor costs have drastically reduced without compromising product quality.
Vietnam also distinguishes itself in the backpack production landscape by serving premium brands. At first glance, a low-cost country might not seem fit for manufacturing high-fashion backpacks, but Vietnam defies this assumption. Several prominent outdoor fashion brands are made in Vietnam. 
With backpack manufacturers steadily growing, Vietnam is poised to be the future leading outsourced producer of premium backpacks.
Why Vietnam Stands Out For Bag Manufacturing
Several compelling reasons make Vietnam preferable to China (or any other outsourced production location) for bag manufacturing:
Vietnam is home to high-end backpack brands like Fjallraven and North Face."
Vietnam boasts a bottom-dollar workforce that offers superior service at costs significantly lower compared to China.
Globally competitive suppliers, with strong design skills and technical expertise, are poised to create excellent backpacks.
Vietnam's manufacturing roots sink deep into the art of handcrafting bags within the nation.
The country houses an extensive team of skilled individuals ready to take on unique bag projects.
Vietnam has exclusive access to certain materials that can easily be incorporated into bag manufacturing.
Furthermore, it hosts sizeable factories that can promptly amp up production to create several million bags monthly.
Vietnam's Bag Manufacturing Modernization
The bag manufacturing industry in Vietnam embarked on a modernization journey in the 21st century with the advent of the first backpack construction plant utilizing updated assembling and manufacturing methods. Post this, the industry witnessed phenomenal modernization and its most sizable growth during the 2010 timeframe when various factories relocated to Vietnam for cost reduction benefits against Chinese manufacturing.
The US-China Trade War stirred more businesses to relocate to the area, and currently, Vietnam rivals China in terms of expansive bag manufacturing capacity. Local suppliers are well equipped with all necessary resources for production. These include leather, nylon, canvas, among other materials. Cotton is occasionally imported from neighboring China.
Vietnam's Backpack/Bag Manufacturing Capacity
Are your company's requirements compatible with Vietnam's manufacturing capabilities? Is it at par with China concerning scalability? The surprising answer is—absolutely! Multiple bag manufacturers in the country employ thousands of permanent workers skilled in bag manufacturing and assembly.
Several of these factories deliver upwards of 500,000 items per month. We have ties with factories that support numerous production lines and can generate practically any backpack variety and quantity. Orders for tens of thousands of backpacks can be seamlessly fulfilled in Vietnam, asserting that China isn't the sole reliable country for large-scale operations.
A typical Vietnamese bag manufacturing facility offers:
Bag creation equipment and amenities.

Special processing facilities for materials.

Warehouses for material and fabric storage.

Material test laboratories.

Warehouses for delivery/export.
Factories are equipped with cutting-edge machines for operations spanning laser cutting, designing, taping, pressing, sewing, molding, and packaging. They can modify every bag based on specific customer needs. Most advanced factories put forward exclusive services:
Product Development
Factories assist with product development, providing preliminary sketches and design work for client approval prior to manufacturing. The factories we collaborate with submit designs within days, featuring all bag perspectives, including front, back, sides, and bottom.
Prototypes/Test Units
Factories are equipped to generate prototypes and test models. If there's a requirement to replicate existing prototypes, factories can arrange for this. We can simplify your production process by discovering economical solutions to reproduce your existing designs and procure materials at minimal costs.
Requirements for Bag Factories in Vietnam (Vs. China)
Bag manufacturers set minimum order quantities (MOQ) for all orders – they usually offer a singular test sample, post which larger quantities are required. MOQs are a standard practice for most Vietnamese and Chinese manufacturers. In almost all scenarios, a manufacturer's MOQ must be agreed before receiving a quote.
Average bag price ranges from $5 to $20, contingent on quality.

Specific bags featuring uncommon materials might be priced between $50 and $100. This reduced cost is beneficial for smaller enterprises contemplating production in Vietnam.
"Materials availability and the labor force remain significant aspects to examine. Similar to other apparel products like trousers, jackets, and tees, bags are textile products that are sewn together. Vietnamese factories tend to handle the production/sewing and quality control in-house, but there's a significant cotton shortfall.
Cotton suppliers are scarce in Vietnam, leading to approximately 90% of all cotton being procured from neighboring China. Hence, bag manufacturers must import cotton. A silver lining to this situation is that most bag production occurs near China, simplifying cotton procurement for manufacturers. This is still a more cost-effective option for investors than manufacturing within China itself.
The company's manufacturing capability hinges on its workforce. Most bag industry factories have between 500 and 1000 employees, while larger ones have more than 5000. With a workforce of 500-1000, factories can achieve a monthly output of 100,000-300,000 units depending on the size.
Larger factories, like those used by brands such as Nike, produce millions of units annually. The scale of a factory is an important consideration when selecting a supplier. If significant growth is a part of your plans, ensure your factory can meet your demands. Smaller factories work well for buyers with smaller orders (under 100 items).
Vietnam's Shipping Infrastructure
Continual improvements are seen in Vietnam's shipping infrastructure. Despite being a developing nation, a surge in investors has led the government to enhance international shipping by upgrading its ports and highways. As a result, Vietnam's seaports are currently going through upgrades and expansions to increase capacity. Also, Vietnam's ideal location along the Pacific Ocean makes shipping just as convenient as from China.
Vietnam's shipping infrastructure is developed enough to offer the same rates as China for ocean shipping. Large containers can be shipped to the US and EU for just $1000-2000 per container. DHL and FedEx provide airfreight options, both of which have local storage facilities and offices.
Top Bag, Backpack, And Purse Manufacturers In Vietnam
Below is a list of Vietnam's leading bag and backpack manufacturers:
Mizuno Bags Co., Ltd
Established in 1890 as a handcrafted bag-maker, Mizuno Bags is amongst the oldest businesses in Vietnam. Located in HCMC with offices in Nagoya, Mizuno possesses considerable production capacity. Their product range includes fashion bags, laptop bags, camera/DSLR bags, and other custom types.
Address: 3-12-28 Sakae Nakaku Nagoya City

Tel: +81-52-251-387
ASG International Corp
Originating from South Korea and currently based in Vietnam, A.S.G. International is a highly productive bag manufacturer. Established in 1980 in South Korea, ASG has collaborated with brands like High Sierra and Bakley and makes bags of various kinds, including school backpacks, laptop bags, fishing bags, briefcases, among others.
Address: Bucheon Techno Park 304-1006 Bucheon City, Kyung gi-Do, South Korea

Tel: +82.32.654.6544
コワイド・アウトドア
Kowide Outdoors exports and manufactures custom backpacks and camping gear/accessories. Known for manufacturing outdoor backpacks, fashion backpacks, and automobile bags, Kowide has partnered with major automotive brands like BMW, Mercedes, and Lamborghini. One of Vietnam's longstanding bag manufacturers, Kowide has been in operation since 1974.
Address: Suoi Tre Industrial Park, Long Khanh Town, Dong Nai Pro, Vietnam

Tel: +84 251 364 7976
Senrong Bag
Known for bags and backpacks production, Senrong Bag renders custom backpack services and bears many global organization certifications. Senrong Bag Vietnam stands as one of the standout backpack manufacturers in the region, serving clients like Nike, Adidas, IKEA, Watsons, etc. The manufacturing unit, located in Hanoi, has been in operation for approximately 20 years.
Address: Nghia Hung District, Nam Dinh

Tel: 13418110423
Hanoi PIE.
Operating as a backpack manufacturer, Hanoi P.I.E. specializes in fashion and school bags. The company has its base in Hanoi and has been active in the bag manufacturing field for 11 years.
Address: No9B Building, Nguyen Duy Trinh Street, Hoang Mai District, Hanoi City, VietNam

Tel: (84.4) 62 929933 / Hotline: 0912.33.01.33
Vina Packing Films Co., Ltd
As a leading shopping bag producer in Vietnam and one of the biggest worldwide, Vina Packing Films is the first choice for manufacturing shopping bags. They have partnerships with top brands like IKEA and Walmart. Their specialty lies in shopping bags and woven bags.
Address: 98 Tran Dai Nghia Street, Tan Tao A Ward, Binh Tan Dist., Ho Chi Minh City, Vietnam

Tel: (84-8) 37561 872 -37561 874
Hoang Ha Textile Garment Co., Ltd
Hoang Ha Textile Garment is an ISO-marked factory producing fashion-related goods. With an experience of over 20 years exporting internationally, they specialize mainly in backpacks and cosmetic bags. This company has its base in HCMC.
Address: 101 Hung Thai 2 – Bui Bang Doan st, Phu My Hung Area – 7th dist – Ho Chi Minh City, Vietnam

Tel: 084 723745839

Fax: 084 723745838
Hop Phat Bag & Backpack Garment Co.ltd
Hop Phat Bag & Backpack Garment Co.ltd, based in HCMC, specializes in manufacturing eco-friendly green backpacks. They primarily focus on laptop bags and school bags.
Address: 36/97 Nguyễn Hữu Tiến, Tây Thạnh, Tân Phú, Hồ Chí Minh 70000, Việt Nam

Tel: +84 988 69 3337
Vibama
Located in Vietnam, Ho Chi Minh City, Vibama specializes in custom backpacks and luggage manufacturing. Established in 2013, Vibama has emerged as a reliable source for bulk production and marketing services, majorly dealing in fashion backpacks and travel luggage.
Address: No. 281/2 Ly Thuong Kiet St., Ward 15, District 11, Ho Chi Minh, Vietnam

Tel: +84 28 6685 7274
Domingo Bag Factory
Domingo Bag Factory, situated in HCMC, Vietnam, excels in the design and production of backpacks. They offer budget-friendly bag manufacturing, including backpacks, tablet bags, canvas bags, etc. With six years of bag manufacturing experience, they cater to international customers.
Address: No.96, Tan Thoi Hiep 13 Str, Tan Thoi Hiep Ward, Dist. 12, Ho Chi Minh City, Vietnam

Tel: (+84) 989 000 495 ; (+84) 827 028 128
結論
Despite the comprehensive list of Vietnam-based bag manufacturers, there's another significant alternative that can't be overlooked. BagManufacturer, a China-based custom bag manufacturer, is renowned for its quality and versatility. With industry-leading expertise in various bags like handbags, backpacks, luggage, and more, this China-based manufacturer provides a great balance between price and quality. Their customized services cater to both small-scale and large-scale buyers across the globe. With manufacturing and production processes marked by excellence,
バッグメーカー tends to be a feasible and effective alternative for those seeking a different route from Vietnam. Their forte also includes quick turnaround times, extensive customization options, reliable quality control mechanisms, and a wide array of material choices. This Chinese manufacturer's robust infrastructure ensures timely delivery globally, thus holding a competitive edge in the bag manufacturing industry.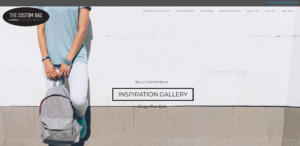 ブログ カスタムバッグカンパニーレビュー:品質とパーソナライゼーションを解き放つ 北米だけでなく、世界各地の多様な地域に根を張るカスタムバッグ社。