맞춤 가방 회사 리뷰: 품질과 개인화 공개
With roots well-anchored in diverse geographical sites across North America and beyond, The Custom Bag Company is an establishment that caters to an array of clients. Included in its clientele are promotional product buyers, retailers, advertising agencies, inventors, designers, entrepreneurs, as well as firms that specialize in product development. Weaving its expertise into every stitch, the company offers an impressive array of custom-made bags, from bespoke tote bags, backpacks, drawstring bags, all the way to custom-made pouches and duffle bags, it has proudly positioned itself as a purveyor of bespoke bag experiences.
One of the salient aspects underpinning The Custom Bag Company's essence is its commitment to quantity flexibility. To cater to a diverse set of requirements, the company facilitates low minimum order quantities. This fully adaptable approach empowers clients to order as few as 100 pieces for US-made products and a minimum of 250 pieces for overseas production.
Dissecting the Customization Possibilities
Unraveling the thread of this company's offerings, the range of customization options stands at its core. From the fabric forming the panels of the bag to the size and type of handles, every characteristic can be tailored to meet individual preferences. Incorporating varying components such as zippers, zipper pulls, and pockets, the company handcrafts each bag to match, enhance, or create a brand aesthetic.
A consideration of foremost importance in the customization process is the logo placement. To cater to varying branding strategies, it offers a variety of imprint options, notable among these are placements on the interior or exterior areas. This enduring branding tool is expressed prominently or discretely to match the vision of the client, ensuring a TRULY CUSTOM bag experience.
Another integral aspect of this customized experience lies in the knowledge of shipping and production times. Depending on the scale of the order and the location for delivery, products typically have a turnaround time of 4 to 6 weeks. This provides ample lead times for clients to plan their marketing or merchandising strategies effectively.
Unearthing the Promises of Quality and Service
Delving deeper into the operational ethos of The Custom Bag Company, an unwavering commitment to service excellence and impeccable product quality is observed. This commitment has not only earned the trust of its myriad clients but has been the guiding principle of its growth journey.
Part of this quality commitment means understanding and appreciating the importance of the manufacturing origin. "Made in the USA" has a distinct prestige, reflecting high standards of workmanship and inspiring a sense of reliability. The Company offers options for both domestic and overseas manufacturing to suit the various needs and preferences of clients.
The pillars of The Custom Bag Company are reinforced by its unmatched customer service. Clients are not just ordering a product, they are building a project. To ensure each project's success, they are provided with unparalleled service, from initial concept discussions to after-sale queries, ensuring that their brand stands out from the rest.
Looking Forward: The Custom Bag Company's Future Endeavors
In its ongoing journey towards enhancing customer experience, The Custom Bag Company is working on innovative customer navigation solutions. A particularly promising feature currently in pipeline is a website customizer, which will empower customers with the convenience of personalizing their bags online.
The company's agility is reflected in its capacity to take on even the most challenging requests. You desire a style not listed on the website? Not to worry. The company is fully committed to exploring new styles and pushing the boundaries of bag design.
In terms of brand collaboration, The Custom Bag Company seeks to contribute in more ways than just manufacturing custom bags. The vision extends to becoming an extension of the client's brand identity, assuring that the brand is seen, has style, and is conveyed strongly and unequivocally through every custom bag provided by the company.
The Custom Bag Company Alternative: Come to BagManufacturer for Customized Bag
In conclusion, although The Custom Bag Company offers a comprehensive offering in the realm of custom-made bags, alternatives such as 가방제조업체 can satiate your custom bag requirements. To ensure the best match for your needs, do not constrain your exploration and examine different options before finalizing your custom bag manufacturer. Remember, the key to a great custom bag lies not only in superior craftsmanship but also in meaningful personalization and superior service.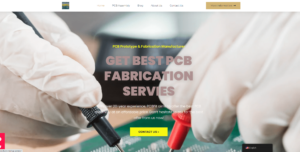 Blog   PCBPit Review: Let's Talk About Its PCB Assembly Service   In the dynamic world of electronics, the heart that keeps our devices beating