최고의 재사용 가능한 가방 제조업체 10곳
Reusable bags present an affordable, user-friendly, and eco-conscious alternative to single-use bags. They can be fashioned from various materials, including PPNW, PPNW Laminated, RPET, and Jute Bags. 
Dive into our directory of the best Reusable Bag Makers! Opting for reusable bags significantly trims down the volume of plastic bags discarded post-grocery shopping and litter headed for landfills.
To transport their groceries or for general shopping purposes, many individuals are turning to reusable sustainable bags. It's a fabulous strategy to foster eco-responsibility while maintaining comfort via bag manufacturers.
But who's behind the production of these Reusable Bags?
In this piece, you will discover a lineup of the foremost Reusable Bag Makers—specialists in the field and well-reputed brands.
RediBag USA

Lotus Sustainables

Eco-Bags Products

ToughBuilt Industries

Bagbarn.com 

ToteBagFactory

CustomEarthPromos 

Veno Bags 

Baggu

BagPodz
Redi Bag USA
RediBagUSA, a private American corporation, provides paper and plastic goods to various sectors such as grocery, deli, restaurant, dry cleaner, and industrial. Operating globally in 20+ countries, the company reported production of 56,000,000 pounds in 2019, with an impressive industry presence spanning over 63 years.
With numerous patents under its belt, RediBag's motto is Green, On Budget, In Time. RediBag USA's prolific product list includes:
Reusable Bags

Paper bags

Gloves 

Carrier for wine, bags for seafood

Shopper's Tote bag

Deli bags

Trash liner bag

Produce Bags (Roll n Go and Pre-Opened Bags)
Reusable bags from RediBag are resilient, assorted, and economical, presenting a green solution to curb plastic consumption. Refer to the product finder for an ideal match.
You can customize RediBag's products to your specifics, including size, style, color, print, and material type (non-woven, woven, and laminated).
Lotus Sustainables
Hailing from San Diego, California, Lotus Sustainables aims to eradicate plastic usage in shopping. 
Post the 2016 statewide plastic prohibition, the founders curated an effective and universal grocery packing technique, addressing the rising issue of superfluous cheap reusable bags.
Their fundamental offering, the Lotus Trolley Bag, is recyclable and earth-friendly. The bags have notable features like insulation, pockets, and removable rods. Lotus Sustainables claims they have eradicated about 2,750,000,000 plastic bags via their initiatives. 
Their product lineup includes:
Lotus Trolley Bag

Lotus Cart Clip

Lotus Produce Bags → Cotton & Premium Mesh
가격: Presently, a Lotus Trolley Bag is available at a discounted rate of $44.99 (original cost was $59.99).
Eco-Bags Products
Since its inception in 1989, Eco-Bags Products, Inc. has striven to deliver affordable, high-quality bags to make Reusable a way of life." 
Starting with the Ecobags Classic String Bag, the company has diversified into offering:
토트백

Shopping Bags

String Bags™

Produce Bags

Lunch Bags

Zero Waste Kits

Spa And Travel Bags

Printed Bags
Boasting customized bag printing and design support, the firm also accepts Made to Order requests and showcases SA8000 certifications.
가격: An EcoBags tote bag ranges from $7.69 to $18.99.
ToughBuilt Industries
Located in Lake Forest, California, ToughBuilt Industries Inc. produces versatile reusable bags, mostly catering to the building & construction market in the United States.
Its offering of reusable bags includes:
Massive Mouth Bags

Modular Totes

3-Pack Fastener Bag

3 Pack Toolmate Softboxes

3 Pack Tower Softboxes

3 Pack Fastener Bags

Clip Tech With → 8″ Tote + Pouch With Cliptech & 3-Piece Builder Tool Belt Set

Pouches, Belts, and Accessories
Their bags aim to streamline supply storage with robust mesh windows for visibility and efficient organization, while being resilient, easy to carry, and comfortably transportable.
Bagbarn.com
Bagbarn.com, an Indiana-based manufacturer, designs custom and standard reusable non-woven merchandizing bags fit for groceries, promo events, trade shows, and diverse retail spaces. It ensures a wide reach for its products, each tailored for multiple purposes and crafted in different materials and sizes.
Its product-line involves:
Die-cut bags 

Plastic retail bags 

Stock poly bags 

Wicketed bags 

Stock merchandise bags 

HDPE bags 

Ice bags 

Anti-static bags 

Pallet covers & t-shirt bags

Further items offered range from gusseted bags, refuse sacks, bags for bread shops, bags utilized in food service, liners for drums/barrels, bin/Gaylord bags, hospital bags, to poly tubing & polypropylene bags. We also have biodegradable bags available for those conscious of the environment.

 
Totebagfactory.com
Totebagfactory, seen as one of the well-recognized ASI-verified reusable bag suppliers in California, caters to various individuals and enterprises. At wholesale rates, they provide an array of sustainable solutions.
Their range of products includes Cotton Canvas Tote Bags, Drawstring Bags-Backpacks, Wine Bags, and Laundry Bags, among others.
ToteBagFactory also creates backpacks, bandanas, towels, duffle bags, briefcases, and specialized bags.
Cost: ToteBagFactory provides bags at wholesale prices. The cost of a tote bag varies from $1 – $10, based on features, materials used, and options for personalization.
CustomEarthPromos.com
Established in 2009, CustomEarthPromos is based in Delray Beach, Florida, and aspires to improve the world.
They produce reusable bags utilizing 100% recycled materials, like water bottles, and cater to custom orders for bags – for instance, logo printing. The range of products offered by CustomEarthPromos includes:
Reusable Bags 

Seed Paper 

Reusable Bottles 

Lanyards 

Eco Promo Items 

Masks & Supplies
The minimum order quantity for in-stock items from CustomEarthPromos is usually 100 pieces, whereas for overseas orders, it typically ranges from 500-1000 pieces, depending on the product.
Cost: A cotton tote bag from CustomEarthPromos can be purchased for prices ranging from $1-$7. 
Veno Bags
Established in 2016 in Los Angeles, California, Veno has a vision to curb the detrimental impacts caused by single-use plastic bags on our environment. They offer an extensive selection of reusable bags like grocery bags, produce bags, versatile totes, lunch bags, insulated bags, moving bags, and storage organizers for a greener future.
Veno makes most of the bags using 80% of post-consumer recycled material, preventing the pollution of lands, oceans, and lakes by non-biodegradable plastic waste.
Apart from groceries, insulation, moving, and storage, Veno bags can be used for various other purposes. They also offer free shipping and a 3-day refund.
Cost: With Veno, you can purchase a 4-Pack Reusable Grocery Shopping Bag With a Reinforced Hard Bottom at a regular price of $24.99 and a discounted price of $21.99.
Baggu
Founded in 2007, Baggu has had sustainability as a key part of its mission since day one. It produces reusable shopping bags and is known for its commitment to minimizing waste that arises from operations and manufacturing processes.
The company designs its products with minimal waste and longevity in mind while using as few materials as possible. The materials used for the manufacturing of reusable bags consist of:
Recycled Nylon

Recycled Canvas

Vegan (They phased out leather from the product line in Fall 2020)

Recycled Mesh & Polyfill

Recycled Paper Packaging & Mailers

Biodegradable Poly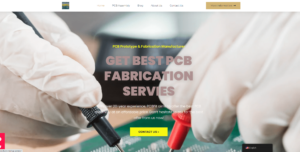 Blog   PCBPit Review: Let's Talk About Its PCB Assembly Service   In the dynamic world of electronics, the heart that keeps our devices beating