10 Best Bag Manufacturers in China: Customize Your Bags Effortlessly
BagManufacturer.net stands out as a bag manufacturer in China known for bespoke creations of varying bag categories, serving an international clientele. For those seeking a trustworthy collaborator in bag fabrication, BagManufacturer.net emerges as an unparalleled option.
Established in: 2003
Headquarters: Guangzhou, China
Industry: Manufacturing
Signature Products
2. Well Leatherware
Founded in 1974, Well Leatherware Manufactory Limited is primarily engaged in the wholesale distribution of women's, children's, and infants' clothing and accessories.
Business Overview:
Well Leatherware has invested its efforts in advancing handbag development, claiming a leading role in the Asian industry. The company's structure, integrated in both Hong Kong and China, provides invaluable support in actualizing ideas. The collaborations among various department teams facilitate technology advancements. Well Leatherware demonstrates its pursuit of innovation and robust execution capabilities in developing new materials and technologies.
3. Xiangxing Fujian Bag and Luggage Co Ltd
Established in 1992 by the Dong Hui Group in the famed overseas Chinese district of Fuqing, Xiangxing (Fujian) Bag & Luggage Co. Ltd has made a name for itself in the industry.
Business Overview:
At present, nearly 10,000 employees are working with Xiangxing. The company, owning fixed assets surpassing 1.8 billion RMB, focuses on manufacturing and exporting travel luggage, laptop bags, and backpacks. These products are shipped to around 80 different countries, including regions in North and South America, and across Europe. The company stands as the largest bag manufacturer in China, renowned for its technology, production scale, equipment quality, and foreign exchange earnings.
4. Orient Handbag
Orient Handbag is a leading Original Equipment Manufacturer (OEM) based in China, producing a wide assortment of products from backpacks, school bags, laptop bags to tote bags, tactical products, and cosmetic pouches.
Business Overview:
Orient, founded in 1983, is one of the first Hong Kong firms to move to China. With over three decades of experience in the field, Orient has in-depth expertise in all facets of bag manufacturing. The company employs over 650 individuals in production and manufactures a significant volume of wallets, backpacks, and laptop bags each month. Orient Handbag stands out for its superior product quality and competitive pricing.
5. C&C Luggage Manufacturing Co., Ltd.
Originating from Taiwan's Crown Group, C&C Luggage Manufacturing Co. Ltd. was founded in Zhongshan City's Sanxiang Town in 1992. As Asia's largest manufacturing hub for bags and luggage, Crown's products, designed by top-tier designers from Europe, Japan, or the USA, meet exceptional quality and style standards.
Even though C&C Luggage Manufacturing counts only around 200 workers as part of its workforce, its efficiency enables the production of about 2 million luggage units for an international clientele annually, bestowing it a substantial global reach. Thanks to a highly effective management and a quality system approved by BSI (ISO 9001), it manages to distribute its products across China through more than 600 distribution points, spanning the largest cities. Furthermore, the company's reach extends to over 100 countries and territories, including USA, Canada, UK, France, Italy, Japan, the Middle East, and South-East Asia, via its expansive global sales network.
6. Zhongding Bag Co. Ltd
Zhongding Bag Co. Ltd. offers a comprehensive suite of leather bag manufacturing services, underlining their commitment to superior craftsmanship and communication.
Business Overview:
Zhongding Bag Co. provides a range of supply chain solutions, spanning from product design, raw material acquisition, manufacturing, production management, quality control to logistics and freight services. The company primarily manufactures different types of bags, including cosmetic bags, hobo bags, wallet purses, gift bags, etc. Zhongding also works with both rising start-ups and well-established fashion brands, providing products for diverse market segments.
7.Hilltop (Hangzhou) Co., Ltd.
Launched in 1997, Hilltop (Hangzhou) Co. has risen to become a prominent bag supplier, boasting branches in mainland China, Hong Kong, Taiwan, Europe, France, Belgium, USA, and Australia. The company distinguishes itself with seven industrial enterprises in China, home to four specialized luggage manufacturers situated in Anhui, Hangzhou, Zhejiang, Yunnan, and beyond.
Hilltop primarily focuses on the production of items such as soft travel cases, computer bags, briefcases, backpacks, wallets, women's handbags, and boasts a team of around 12,000 professionals. The company sees an annual turnover of 30 million bags and generates $400 million each year. Following the acquisition of the global luggage brand Hedgren in 2011, Hilltop launched its own brand, HYou, in 2015, establishing itself in the domestic market. The company's progressive vision has steered it towards embracing an 'intelligent manufacturing' model, moving away from traditional OEM manufacturing.
8. 
Quanzhou Ziyan Light Industry Co., Ltd.
Quanzhou Ziyan Light Industry Co., Ltd proudly commands respect as a seasoned manufacturer of bags, sandals, stationery, and clothes. Originating in 1989, Ziyan now commands a vast 45,000 square meter production area and houses advanced machinery and a workforce of over 2,000 highly competent employees. The company is planning to open an extensive new factory, spanning over 100,000 square meters, in Shuangyang, Quanzhou.
Quanzhou ZiYan Light Industry Co., Ltd., established in 1989 under foreign sole proprietorship, maintains advanced production workshops and equipment within its 55 thousand meter plant. Its product line includes shopping bags, cool bags, travel bags, student bags, purses, briefcases, a variety of stationery, pencil cases, men's and women's sandals, children's shoes and EVA shoes. Renowned in Southeast Asia, Europe, United States, Africa, and other global markets, the company enjoys a firm reputation and benefits from strong financial backing and technological competence. The company also prioritizes quality-management systems, and their excellent product quality and after-sales service garner high appreciation from domestic and international customers.
9. Wenzhou Tianrui Chemical Fibre Co., Ltd..
In March 2007, Wenzhou Tianrui Chemical Fiber Co., Ltd. was founded with a seed capital of 20 million yuan, primarily focusing on non-woven fabrics. It is a well-rounded company, offering a variety of stylish, green-friendly bags and other non-woven merchandise, bringing all the elements of design, innovation, manufacture, and sales under its scope. Annually, it produces 15,000 tons of non-woven materials while also maintaining a significant production scale for eco-friendly bags and similar non-woven items.
Positioned in Longgang Town, China, which is recognized as "China Longgang Printing City", the company enjoys practical transportation conveniences. Positioned adjacent to the express train origin, "Cangnan Station", and the G15 Shenhai Expressway, it's a mere 80 kilometers or an hour's drive from Wenzhou Longwan International Airport.
Historically, the company has relentlessly committed its focus to the expansion and in-depth study of the non-woven fabric industry. The dedication of its team has steered the company towards steadfast growth. The introduction of domestically advanced polypropylene non-woven fabric production methods helps it provide top-notch, comprehensive services to its clientele. It also produces a diversity of products, keeping in mind the market's requirements.
Through innovative research and specialized quality enhancements, the company has consistently evolved a gamut of functional non-woven goods and deep-processed products, including those that are anti-static, anti-aging, antibiotic, fire-resistant, acid and alkali proof. This resulted in greatly leveraging the company's marketability. Success came in 2012 when the company exceeded 100 million yuan in output value, becoming one of Cangnan County's top 100 enterprises and key taxpayers, significantly contributing to the county's tax revenue generation.
10. Quanzhou Twinkling Star Handbag Company, Ltd
Since its inception in 1995, Quanzhou Twinkling Star Handbag Company Ltd. has specialized in a wide assortment of rucksacks, school bags, travel bags, children's bags, lunch bags, and fabric bags, standing as a leader in the leisure and work bag industry due to its commitment to quality.
Post 20 years of relentless efforts and investments, the company's footprint has grown significantly. It now owns nearly 15,000 square meters of premises with 18 productive production lines, generating millions in annual sales and a typical monthly output of over 300,000 pieces. The company has a thriving export business with renowned global companies.
Conclusion
In conclusion, China boasts a thriving bag manufacturing industry, with a diverse range of companies making their mark in the global market. From renowned manufacturers like Sitoy Group and Xiangxing Fujian Bag and Luggage Co Ltd, to companies prioritizing innovation and design like Well Leatherware and Twinkling Star Handbag Company, China is home to some of the biggest players in the bag manufacturing industry. The commitment to quality, superior craftsmanship, and competitive pricing has enabled these companies to establish themselves as leaders in the market. With extensive manufacturing capabilities, global sales networks, and a focus on technological advancements, Chinese bag producers continue to attract international clients and contribute significantly to the country's economy.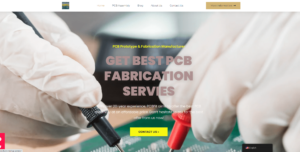 Blog   PCBPit Review: Let's Talk About Its PCB Assembly Service   In the dynamic world of electronics, the heart that keeps our devices beating