BeanBing Review: Find Alternatives of the China-Based Bag Manufacturer
I am familiar with BeanBing as a full-service leather bag manufacturer dedicated to the highest level of craftsmanship and communication. In essence, this entity is a vertically integrated bag manufacturing company. What sets it apart is its exceptional combination of world-class design and construction capabilities under the same roof.
The BeanBing brand boasts an impressive diversity in their production line. They primarily produce vegan or genuine leather bags but do not stop there. Their variety extends to cosmetic bags, hobo bags, drawstring bags, toiletry bags, belt bags, crossbody bags, wallet purses, mummy bags, traveling organizers, shopping bags, and even promotion gift bags. In addition to their leather offerings, they manufacture bags using waxed canvas, vegan nylon, and TPU/PVC materials.
Diving into BeanBing's Manufacturing Process
Understanding the manufacturing process of BeanBing illuminates the superior quality of their products. As mentioned, the brand prides itself on its in-house design and construction capabilities. This arrangement allows them to maintain their high standards consistently, without compromising on the quality of their bags.
BeanBing's operations extend much further than just design and manufacturing. They offer end-to-end supply chain solutions. This comprehensive range spans from product design and development to raw material procurement. The services continue with manufacturing, production management, and quality assurance/quality control, and conclude with freight and logistics to your warehouse.
The company shows an impressive degree of production management and quality assurance control. The BeanBing system ensures that every bag exiting their production lines meets strict quality control standards, hence guaranteeing that their customers receive nothing less than top-tier products.
Who Can Benefit from BeanBing's Offerings?
BeanBing's offerings cater to a wide spectrum of the market, making their products suitable for businesses of varying scales. They are adept at collaborating not only with start-ups but also with renowned fashion brands. Their diverse and flexible approach allows them to offer products for multiple market segments and various distribution channels.
Interestingly, the company adjusts their manufacturing approach according to the quantity of quality materials or products needed by a business. This flexibility makes them an excellent partner for both small businesses needing smaller quantities and larger corporations requiring extensive volumes of quality products.
The Commitment and Vision of BeanBing
In a world where most businesses are profit-driven, BeanBing stands out with its commitment to building lasting partnerships. Their process of vertical integration is comprehensive and strategically designed to cater to the specific needs of each business they work with.
BeanBing pursues a vision to customize even the minute details of projects to meet specific customer requirements. This commitment to personalizing their solution packages means that no two solutions will be identical, leading to highly tailored product lines and quality outputs that best serve any business's unique needs.
BeanBing Alternative: Why Should You Choose BagManufacturer Over it?
While BeanBing continues to be a commendable provider in the bag manufacturing industry, the choice of manufacturer can often come down to a matter of preference. BagManufacturer, for instance, specializes in crafting a broad range of bespoke bags and has a strong reputation as a leading custom bag supplier in China.
Just like BeanBing, BagManufacturer also provides end-to-end supply chain solutions, starting from product design and development to logistics. However, BagManufacturer's distinguishing strength is their commitment to working closely with their clients at every step of the process.
Aside from the variety of bags and versatility in their manufacturing materials – similar to BeanBing – BagManufacturer provides a high level of customization, enabling any business to have their desired bags materialize just the way they have envisioned.
In conclusion, while BeanBing is a commendable choice for many businesses, BagManufacturer might serve as the right option for those looking for an added personal touch and close collaboration in their bag manufacturing process. The choice, ultimately, remains subjective and should be made after considering the specific needs and preferences of your business.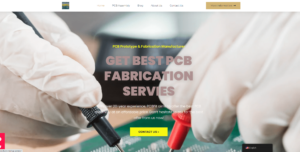 Blog   PCBPit Review: Let's Talk About Its PCB Assembly Service   In the dynamic world of electronics, the heart that keeps our devices beating