Orient Handbag Manufacturer Review: Pick BagManufacturer As An Alternative
Whether you're a retailer looking for a dependable supplier or an individual with a unique idea, the choice of a handbag manufacturer can seem pretty daunting.
With so many companies competing in this market, it can be hard to determine who provides the highest quality craftsmanship, versatility in design, and competitive pricing. In this article, we take a deep dive into a popular handbag manufacturer in the Orient and explore BagManufacturer, a unique alternative that might just meet all your requirements.
Orient Handbag Manufacturer: A Synopsis
Often, choosing a supplier goes beyond simply looking at product offerings. Quality, reliability, and a comprehensive service package all play a role in the decision-making process. Orient Handbag Manufacturer is one such company that has successfully combined these attributes to provide an impressive service to its clientele.
Orient Handbag Manufacturer prides itself on offering high-quality fashion-forward handbags. Their design team keeps an eye on the latest trends and translates them into their products. They offer an impressive collection that spans across a variety of styles, ranging from classic designs to contemporary ones.
The Challenges: Orient Handbag Manufacturer
Despite the numerous strengths, Orient Handbag Manufacturer does have its challenges. It's important to note these limitations in order to make a balanced decision.
Firstly, while they offer a large collection, their catalog may not satisfy those seeking truly unique, customizable designs. Their focus is on the mass production of trending styles, which may limit their scope for individuality and customization.
Secondly, while their products do satisfy most of the quality standards, some consumers have expressed dissatisfaction over certain design elements or durability issues. The feedback suggests there's room for quality improvement.
Thirdly, given their large scale of operations, smaller orders get sidelined. This makes it difficult for small businesses or individuals looking for limited production.
BagManufacturer: A Worthy Alternative Handbag Manufacturer
Who is BagManufacturer?
BagManufacturer is a custom bag manufacturing company based in Guangdong, China. We specialize in a wide range of bags – from handbags to backpacks and canvas bags, providing a spectrum of products that cater to a variety of needs. Whether it's a clutch purse for a party or a sturdy backpack for a camping trip, we have you covered.
Customization: The Heart of BagManufacturer
Ever had an innovative idea for a bag but couldn't find a manufacturer willing to bring it to life? BagManufacturer excels at this. Thanks to an expert team of designers and craftsmen, we strive to make your custom bag ideas a reality, no matter how complex or unusual we might be.
Their process includes understanding the client's vision, crafting a sample bag for approval, and then moving forward with final production once the client is completely satisfied. This step-by-step procedure guarantees that the outcome aligns perfectly with your expectations.
Quality First: BagManufacturer's Approach
BagManufacturer prioritizes quality above all else. By sourcing the best materials and employing skilled craftsmen, we ensure the end product reflects high standards of durability and aesthetics. We don't just manufacture bags, we create pieces that become long term companions for their owners.
Feedback from their clients commends the meticulous attention to detail and high quality standards of their bags. This is a testament to their dedication towards delivering the best.
Small Volume Orders Welcome
One of the main reasons why BagManufacturer is a great alternative to other manufacturers is their willingness to cater to small batch orders. We believe in inclusivity and don't sideline small businesses or individuals in favor of larger orders.
Conclusion: Make an Informed Decision
Choosing a handbag manufacturer isn't a mere business decision – it's a partnership. You'll want a brand that not only delivers excellent products while respecting your requirements and ideas but also one that aligns with your goals and ethos.
When comparing Orient Handbag Manufacturer and BagManufacturer, both have their strengths and weaknesses. The former undoubtedly has an impressive range of trending collections but may fall short when it comes to customization, dealing with smaller orders, and certain quality aspects.
On the other hand, BagManufacturer has proven to be flexible, reliable, and committed to quality, setting them apart in the competitive world of bag manufacturing. We're a great choice for those who value customization and wish to order in smaller volumes.
Whichever way you lean, the key is to align your choice with your needs and to ensure your chosen manufacturer can confidently deliver on your unique requirements. Ask the right questions and weigh your options – make sure that your eventual partner will work with you to create the standout products that your growing business deserves.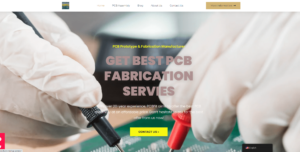 Blog   PCBPit Review: Let's Talk About Its PCB Assembly Service   In the dynamic world of electronics, the heart that keeps our devices beating