Top 10 Canvas Bag Manufacturers & Makers Worldwide
A canvas bag, crafted from durable cloth, is a sturdy, versatile accessory designed for a plethora of situations where handheld carry might be less than ideal. Originally conceived for the transport of clothes, bedding, and other items during limited luggage train or ship travel, these bags have gained popularity worldwide. This article puts under the spotlight the top 10 dependable manufacturers who deliver superior quality canvas bags worldwide.
1. BagManufacturer – Best for Custom Canvas Bag
BagManufacturer, founded in 2003 and based in China, has an impressive track record of crafting personalized bags. With offices in various countries such as Australia, the UK, and Canada, the company has established a global presence. Renowned for its proficiency in producing private label bags, BagManufacturer's commitment to excellence is reflected in its ISO 9001 certification. 
Though regular bulk backpack orders typically require 6-16 weeks for delivery, customers can opt for express air freight, guaranteeing arrival within 6 business days, albeit at an extra cost.
Key Products
2. Bag & Baggage
Base Location: Delhi, India
Founded in: 2008
Employees: 50
Among the pioneering and notable canvas bag suppliers founded in Delhi, India is Bag & Baggage. Their fourteen-year business journey has seen them delivering an extensive bag variety globally, all crafted with top-tier materials ensuring longevity.
Their product range encompasses Canvas Bags, Roto HDTP Bags, Roto Printed Bags, Catron Bags, Cotton Canvas Bags, Packing Bags, and Shopping Bags. Their collection, known for its water resistance, financial viability, and durability, also offers customization based on client specifications.
Pros
Established industry presence

Extensive global reach

High quality, durable products

Customization availability
Cons
Logistical delivery challenges

Potential dilution of specialty

Possible higher costs

Extended delivery time for custom orders
3. Claytons Australia Pty Ltd
Established in: 2015
Locale: Quezon City, Philippines
Employee Count: 90
Under the banner of Claytons Australia Pty Ltd, diverse trade names like Calico Bags Australia, Promotional Bags Australia, Non-Woven Bags Australia, Just Bags, Sports Bags Australia, and Non-Woven Bags Direct thrive. Claytons has been serving major Australian and South Pacific institutions as a bag supplier for over four decades. Their growth is built on top-notch customer service, competitive pricing, and high standards maintenance.
Pros
Long-standing company with over four decades of experience

Diverse brand portfolio catering various needs

Service to major institutions in Australia and South Pacific

Reputation for excellent customer service, competitive pricing, and high standards
Cons
Limited to Australia and South Pacific markets, suggesting potential international expansion challenges

Diverse branding might cause diluted focus

Dependence on maintaining competitive pricing could impact profit margins

High standards may lead to increased operational costs.
4. Blivus Bags
Situated in: Ahmedabad, India
In Business Since: 2018
Number of Employees: 100
Responding to an escalating need for high-quality, reliable bag products, three years ago Blivus Bags Private Limited was established. They started servicing the domestic market, and are now expanding their reach to the export region. As a leading manufacturer of Non Woven Bags, Cotton bags, and jute bags and wholesaler in Ahmedabad, Gujarat, Blivus Bags stands out. They are reputed manufacturers and exporters of a wide array of designer cotton, jute, and non-woven bags. 
Their skilled team, advanced technology, and exceptional client service have earned them high appreciation within the industry. Their extensive product range is well-liked domestically and internationally for its impeccable quality, stylish appeal, captivating designs, and superior finish and polish. They offer a variety of products widely used for different corporate promotional objectives. Made from high-quality materials, these bags possess unique style, available in diverse options ranging from modern to ethnic décors.
Pros
High-quality, reliable bag products gaining domestic and international appreciation

Notable manufacturer of varied bag types, supporting a wide audience

Advanced technology and skilled team enhancing product standards

Extensive, stylish, and customizable product range designed for different promotional objectives
Cons
Expansion to the export market could pose logistics and operational challenges

Wide range of products could dilute specialization focus

High-quality materials might raise product prices, impacting affordability

Maintaining stylish appeal and superior finishing across products could heighten production costs.
5. Raj Packaging
Location: Mumbai, India
Year of Establishment: 1997
Number of Employees: 10
Located in Mumbai, India, Raj Packaging is another canvas bag producer. Raj Packaging, established in 1997, specializes in Non-Woven Bags, Jute Bags, Canvas Bags, Cotton Bags production, and provision of Non-Woven Bag Printing Service.
Their remarkable industry presence is acknowledged through their efficient delivery of clients' needs.
Pros
Over two decades of industry experience

Specialization in multiple types of bag productions

Acknowledged efficient client service

Existence of a robust, in-house printing service
Cons
Small employee count might limit scalability

Limited to a specific market (Mumbai, India)

Single location could impact delivery logistics

Industry specialization might reduce potential for diversification.
6. CAL Print Works
Location: Quezon City, Philippines.
Founded: 2018
Employees: 20
Cal Print Works is dedicated to providing efficient marketing solutions to cater to the needs of both individuals and companies for their product and brand promotions. They utilize over 12 types of printing technology to create personalized canvas bags, including embroidering, debossing, embossing, UV and digital printing, wood and laser engraving, silk screen printing, sublimation, vinyl, and transfer printing.
Pros
Focus on customizable marketing solutions

Utilizes extensive range of printing technologies

Offers diverse personalization options for canvas bags
Cons
Relatively new business may lack industry experience

Specialization in printing may limit bag material options

High-quality personalization could increase product prices.
7. MAGS PREMIUM GIFTS SDN. BHD.
Location: Kuala Lumpur, Malaysia.
Founded: 2010
Employees: 100
Both creative and functional, MAGS Premiums Malaysia excels in providing premium and corporate gifts. They also offer customized solutions to cater to varying needs. The seasoned team handles a wide spectrum of promotional, corporate, and door gifts, ensuring excellent value. The dedicated team engages in thorough discussions to deliver exactly what you demand.
Pros
Over a decade of experience in the corporate gift market

Provides both customizable and crafted product options

Dedicated and seasoned team for ensured value
Cons
Might be focused more on premiums/gifts and less on individual sales

The customization may lengthen the delivery times

Broad service spectrum could dilute specialization focus.
8. Switts
Location: Singapore
Founded: 2019
Employees: 20
Located in Singapore, which is known for professional gift suppliers, Switts Group offers over 1000 product choices to suit different budgetary and specific demands. Their design team creates customized designs to fulfill diverse functional and aesthetic needs, as well as uplift your corporate image. 
Switts Group acts as a one-stop event solution hub incorporating planning, creation, and customer solutions. You can reach out to them for assistance in locating the best canvas bag manufacturers globally and have your order delivered to your doorstep.
Pros
Wide product range catering diverse needs

In-house design team enabling customization

One-stop solution for event-related services

Global sourcing and doorstep delivery service
Cons
Newer business with less industry experience

May be spread thin across multiple services

Dependence on third-party manufacturers for canvas bags

Broad offerings may dilute their expertise.
9. Jodam Manufacturers Cc South Africa
Location: Sandton, South Africa
Founded: 1986
Employees: 120
Inception in 1986 with a single sewing machine and operator, Jodam Manufacturers Cc South Africa is a family-run business. Every member of the 120-strong workforce is committed to quality and service. The company designs and manufactures a broad range of local and imported materials and fabrics which can be customized as per your specifications. Collaborating with their experienced design team, they can provide your unique design needs.
Pros
Over three decades of industry experience

Stable family-owned business with committed workforce

Wide range of materials and fabrics for customization

In-house experienced design team
Cons
Fluidity between local and imported materials might impact quality consistency

Customization according to specifications might lengthen delivery times

Family-run business might face succession challenges

Broad fabric offerings could dilute specific material expertise.
10. CVS Thailand
Location: Thailand
Founded: 1983
Employees: 150
CVS Thailand offers a plethora of fabric options to various industries worldwide, like Footwear, Equipment, Home Textile, Stationery, Toys, Bags, and Apparel. It produces internationally standard, environmentally friendly products at competitive pricing, allowing your canvas bags to stand out and gain customer loyalty.
Pros
Long-standing industry experience

Wide range of offerings across numerous industries

Focus on environmentally friendly products

Competitive pricing strategy
Cons
Wide industry focus may dilute specialization

International standards might impact cost structure

Environmental focus could limit material options

Broad offering might lengthen production and delivery timelines.
Conclusion
In summary, this article has showcased the top 10 manufacturers and makers of canvas bags globally, highlighting their exceptional offerings and distinguishing features. 
From BagManufacturer's renowned expertise and customization options to Bag & Baggage's extensive product range, these companies have solidified their positions in the industry. Claytons Australia Pty Ltd's commitment to high standards and customer service, along with Blivus Bags' expanding market reach, make them stand out. Raj Packaging's efficient delivery and CAL Print Works' array of printing technologies further contribute to their reputations. MAGS Premium Gifts SDN. BHD. excels in providing creative and functional solutions, while Switts Group offers a comprehensive event solution hub. Jodam Manufacturers Cc South Africa's commitment to quality and CVS Thailand's environmentally friendly approach round off the list. 
With this comprehensive overview, individuals and businesses can make informed decisions when selecting a reliable and top-quality canvas bag manufacturer to fulfill their needs.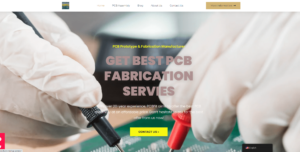 Blog   PCBPit Review: Let's Talk About Its PCB Assembly Service   In the dynamic world of electronics, the heart that keeps our devices beating