Useful tips to Fix Purse Straps
Handbag straps frequently experience significant wear and tear and thus may need occasional maintenance. It's crucial to preserve the durability and appearance of your quality leather handbag, ensuring its enduring elegance. However, not all straps can be rejuvenated, and there may be times when a new strap is required.
Your cherished bag can still undergo a remarkable transformation, even if its strap exhibits significant wear. This guide will enlighten you on strategies to mend purse straps and innovative methods to restore a worn-out leather strap. We'll also delve into the ideal time to replace your bag's strap and how to accurately select a suitable one.
Are handbag straps repairable?
The simple answer is that handbag straps can indeed be repaired, but it largely relies on the condition of your strap. For minor leather flaws, like a few cracks or slight tears, you can definitely rejuvenate it with a little restorative effort.
However, if your strap fails to support the weight of your handbag's contents, it could risk the entire bag's integrity. When the strap seems to be nearing its end, it's a clear indication that a new one is necessary.
When is it appropriate to replace a purse strap?
A strap that's irreparably damaged is not worth the expense of attempting to mend it. Moreover, the risk of dealing with a barely functional strap that might break at any moment is not desirable. Therefore, it's a wise strategy to replace a purse strap should it compromise the bag's usefulness. It's important to remember: the strap is integral for the safety and containment of your bag's contents, pushing a handbag strap to its limits is not advisable.
The instance your bag loses this vital support, it's the right moment to either employ a DIY tactic to restore the strap or to completely replace it. If you are reluctant to replace your entire bag, check if the strap can be detached. If so, a simple, rapid replacement could suffice. This strategy doesn't just solve the issue with a deteriorating strap, it can also provide a chance to give your look a fun twist.
Strategies for mending purse straps
Here are a few tactics for repairing a purse strap.
Restoring a leather strap. For a minor leather imperfection, like small splits on a bag's strap, you might be able to repair it yourself. Initially, use a drop of leather filler, applying it to the distressed area. Wipe away any excess using a damp cloth and wait at least an hour for it to dry completely. Gently buff the surface with sandpaper when ready.
Following this, add a drop of leather repair paste to provide that essential lustrous finish, and allow the bag to dry overnight. By morning, the cracks should appear as if they were never there. Ensure the paste's color matches the color of the leather strap for a flawless final touch.
Replacing the straps with a silk or satin scarf. If the strap is damaged beyond repair, consider using a silk scarf as a replacement. To achieve this, weave a lengthy scarf through the strap loops on one side until the fabric's midpoint is reached. Gather both scarf ends and start to twist them inward. Then, intertwine the twisted pieces and pass the finished strap through the loop on the other side of the bag, securing it tightly.
Substituting it with a ribbon.

You could employ a similar technique using ribbons instead of a silk scarf. However, take into consideration the bag's weight before threading a thin ribbon through the strap clasps – this method is optimal for lighter or smaller bags. For less weighty bags, you can utilize the twist method with an appealing ribbon.




"For bulky bags or those which don't require a strap replacement, a ribbon can aptly conceal any visual flaws. Knot a darling bow over the problematic spot, giving the illusion of a playful bag enhancement. If the strap remains functional despite numerous tiny cracks on the leather, wrapping the entire strap with a ribbon can work wonders.
Consider enveloping non-replaceable straps. You have the option to envelope your current strap with a silk scarf to mask any damage or wear, albeit this isn't a fix for an entirely damaged strap. Proceed with this solution only if the strap maintains its integrity and the defects are merely exterior.
For this method, a silk scarf such as Senreve's Women of the World scarf never disappoints. It's a symbol of class, power, and womanhood. Crafted from 100% Italian silk, this accessory epitomizes luxe reinvented. It'll effortlessly refine your daily getup and is a captivating endorsement of resilient female leaders. Firmly enveloping a scarf around a handbag's strap or handle and finishing it off with a bow is a surefire way to attract eyes.
– Give an old strap a chain update. This might be an excellent opportunity to revamp your style entirely. If clasps are attachable to your bag's rings, implementing a chain could be a great decision. Not only does a chain provide added stability but it also offers a complete bag transformation.
From Senreve's Rainbow Acetate chain featuring lobster claw clasps to our top-selling Link chain that self-connects around the bag, you're certain to find a design that suits your taste. If the chain links have enough room, integrate your silk scarf for an extra pop of color and elegance. This pairing of metal or acetate with radiant silk is a fantastic way to blend dainty femininity with an audacious proclamation.
– Swap for a bold strap. If a chain doesn't align with your fashion sense but you desire something distinct from leather to substitute your old leather strap, opt for a bold one. A bold shoulder strap adds a pattern or color to your handbag, injecting a touch of character and customization.
Our Statement strap with its wide design evenly distributes weight across your shoulders, ensuring maximum comfort. A vibrant red or rich green could be an exciting choice, or you can stick to a more neutral shade like black or chestnut.
Invest in a bag with the option to detach straps. This tip is for future purchases. When in the market for the perfect versatile bag, ensure that it features detachable straps for effortless exchanges. This gives the assurance that the life of your bag isn't confined to one type of material. Even if a new strap isn't urgently needed, it's gratifying to have style variations.
Senreve presents a myriad of bag designs that offer the ability to interchange straps, along with an array of strap types ranging from chains to leather alternatives that also serve as belts. Our Strati strap revitalizes our Strati Sporta. This feathery, adjustable strap clips immediately onto your Strati silhouettes (or Aria Belt bag), allowing smooth transitions to a crossbody or shoulder bag style."
Always assured of the necessary backing
Given that your bag is tasked with securing everything you carry, it's not unheard of for the straps to shoulder a great deal. This highlights the importance of bearing in mind such advice and strategies for taking care of leather, or turning resourceful with a silk scarf solution. With diligent maintenance and use of high-end leather straps, your purse from BagManufacturer can stand by you throughout life's evolving tides. Moreover, by regularly switching between our range of single clasp and double clasp chains and straps, you can distribute the strain effectively across different straps.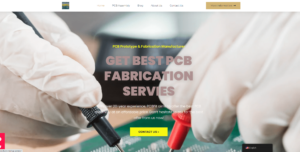 Blog   PCBPit Review: Let's Talk About Its PCB Assembly Service   In the dynamic world of electronics, the heart that keeps our devices beating