What Is A Custom Bag Manufacturer?
In a world where every business is striving to make a mark, branding often becomes a deciding factor for success. This truth translates well in the fashion and novelty industry, where what you carry often underscores your personality. One significant contributor to this phenomenon is the bag – a quintessential and versatile accessory. But, as you're likely thinking, not all bags are designed equal. Therein lays the importance of a custom bag manufacturer.
Join us as we unpack the world of custom bag manufacturing, exploring its significance in today's market, how it operates, and how BagManufacturer, a leading player in the field, continues to redefine this sector.
What is a Custom Bag Manufacturer?
A custom bag manufacturer is an enterprise specializing in designing and producing a variety of bags tailored to their client's specific needs and preferences. Custom bag manufacturers like BagManufacturer often operate with a blend of experienced designers, skilled craftsmen, sophisticated machinery, and high-quality materials to fulfill bespoke orders for both individuals and businesses.
Comprehensive Portfolio
These manufacturers proffer an extensive bag portfolio, from stylish tote bags, posh clutches, and functionally chic backpacks to specialized ones like golf bags, camera bags, and medical bags, to name a few.
Tailor-Made Solutions
Unlike regular bag manufacturers, a custom bag manufacturer specializes in providing bespoke solutions. They don't believe in the one-size-fits-all model, rather advocate personalization extending beyond color, material, and size – factors that immediately spring to mind. They extend customization to the bag's form factor, the type and placement of pockets, type of closures, handles, and even the thread's color used for stitching. Thus, they offer solutions unique to the customer, accentuating their personal style or brand identity.
The Custom Bag Manufacturing Process
The custom bag manufacturing process typically involves stages akin to other production processes, albeit with more flexibility and personalization.
Need Analysis
The journey often begins with a customer meeting to discuss their needs and visions for the project, followed by an assessment of the intended use and lifestyle or branding requirements.
Design Proposal
Based on the client's needs, the manufacturer proposes a design, which could be hand-drawn sketches or digital mocks-ups, complete with the suggested materials and embellishments.
Sample Manufacture
If the design is approved, the manufacturer then sets out to create a prototype or sample. This not only serves as a check for feasibility and appearance but also helps detect any potential issues that could arise during mass production.
Production
Once the sample bag is approved, mass production begins. This stage incorporates various operations – like cutting, sewing, and finishing – using a combination of machinery and craftsmanship.
Quality Control and Delivery
The custom bag manufacturer also has a robust quality control system in place to ensure that every finished item meets the required standard before it is packed and delivered. BagManufacturer is renowned for delivering high-quality, personalized bags on time.
The Importance of Custom Bag Manufacturers
Custom bag manufacturers play a vital role in helping businesses (and individuals) bag their passion and style, as well as establish unique branding.
Setting Brands Apart
Brands often utilize custom bags as a viable marketing tool to represent their brand ethos and distinguish themselves from the competition. A custom bag manufacturer aids businesses to imprint their unique 'signature' on their products, whether it's through design, color, logo, or special features.
Adding a Personal Touch
For individuals who crave uniqueness, a custom bag manufacturer is akin to a personal fashion designer, turning dreams into reality. From fabric to the finish, every element resonates with the individual's personal taste and style.
Sustainability
Custom bag manufacturers often contribute to sustainability efforts by offering options for eco-friendly materials and ethical manufacturing processes. Organizations like BagManufacturer are at the forefront of this initiative, offering a range of sustainable materials such as organic cotton or recycled PET.
In Conclusion: Your Bag, Your Statement
In wrapping up, the role of a custom bag manufacturer is not solely about creating practical storage solutions but crafting items that allow self-expression and brand differentiation. With their ability to blend fashion with function, these manufacturers like BagManufacturer are often beacons of customization, contributing to the vibrant tapestry of individual style and brand uniqueness.
Custom bag manufacturing is, without a doubt, an art – a harmonious blend of creativity, craftsmanship, and customer-centricity. As consumers, they offer us the chance to step away from the regular off-the-shelf options and delve into a world where we direct our style.
Whether establishing an iconic brand image or seeking a unique personal style, look no further than a custom bag manufacturer. With them, every bag becomes more than an accessory; it becomes a statement. So next time you need a bag, remember you're not just buying a product, but commissioning a piece of art.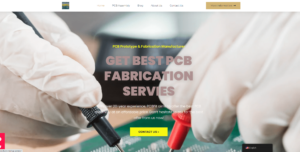 Blog   PCBPit Review: Let's Talk About Its PCB Assembly Service   In the dynamic world of electronics, the heart that keeps our devices beating